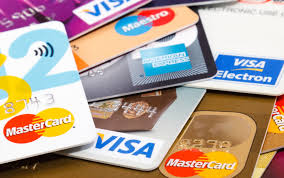 If you are trying to grow your small business, you probably want access to credit. This strategy should only be used if you are good with money and if you don't overspend within your business. I regularly ask my clients who they spend their marketing budget and a few of them follow this strategy – the ones that do are happy. Here we go:
STEP 1 – Use small business credit cards to pay for online advertising
I have a detailed list of the best small business credit cards that you can get if you sign up for my newsletter. I think small business credit cards are best used to pay for your advertising and marketing spend only. This allows you to rack up a lot of points. This strategy works beautifully if you are a UK, US or EU based business because of how popular credit cards in these Western regions. If you plan to spend a lot of money on Facebook and Google Ads, you could divide your spending by business credit card depending on the offer that the banks are giving you.
STEP 2 – Set up repayment reminders in your phone
You have to be aggressively focused on repaying your credit card in full to avoid any problems with the growth of your small business. I tell clients to put reminders 2 days before the bill is due to repay the debts that you have incurred with your cashflow or revenues. By having payment reminders in your phone, you take more ownership over paying your bills on time.
Step 3 – Don't be afraid to ask for limit increases
It's important to get limit increases so that you can advertise freely as long as you are not spending recklessly for your business. I talk about this in detail in my exclusive email newsletter – ask for limit increases if you want to supercharge the growth of your small business.
Want to know which are the best business credit cards for your business? Get in touch with me and I'll share my ultimate recommendations for US, UK and EU businesses.