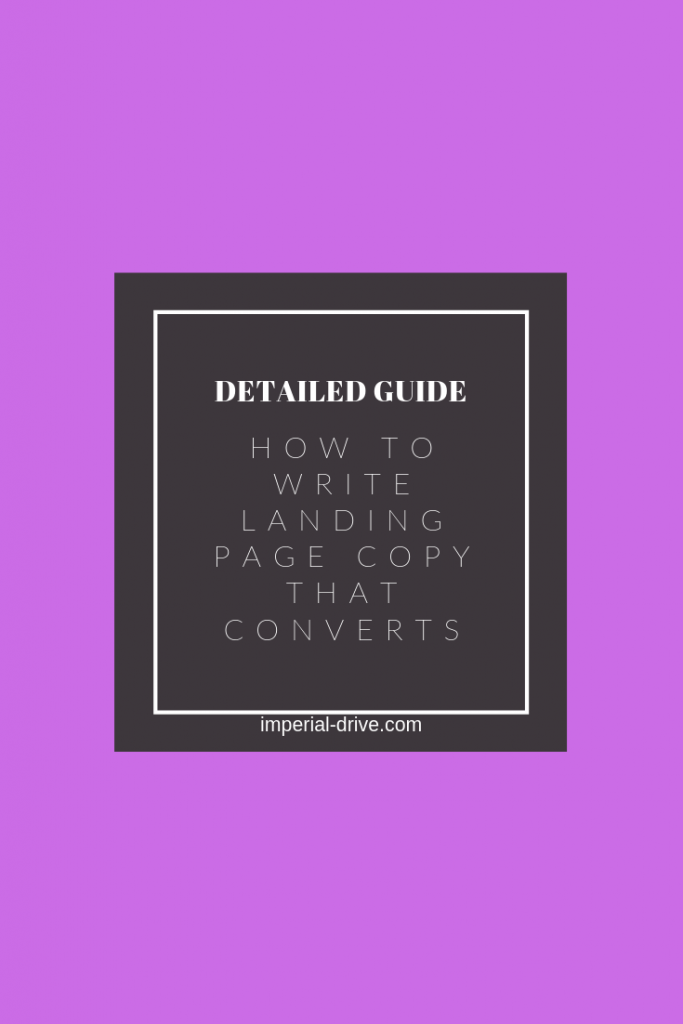 Landing pages are becoming more popular as brands and businesses strive to think of how to capture consumer attention. Let's face it – every day we see marketing and advertising messages in addition to promotional offers. If you are trying to think about how to reach new clients or customers for your brand, you need to incorporate a landing page into your PPC campaigns. These landing pages should be highly specialised and niche in a way that speaks to your target consumer segment. In this feature, I am going to go into detail about how to write landing page copy that actually works so that your marketing budget generates ROI. You can use these tips yourself or you can also contact me at kagem [at] imperial-drive.com if you need help.
Writing landing page copy means understanding what consumers are looking for. To illustrate how to effective writing landing page content, I will use the fashion & beauty consumer market. Why? This market is ruthlessly competitive so it requires constantly thinking on your feet but also planning ahead. Here we go!
Step 1 – Know your demographic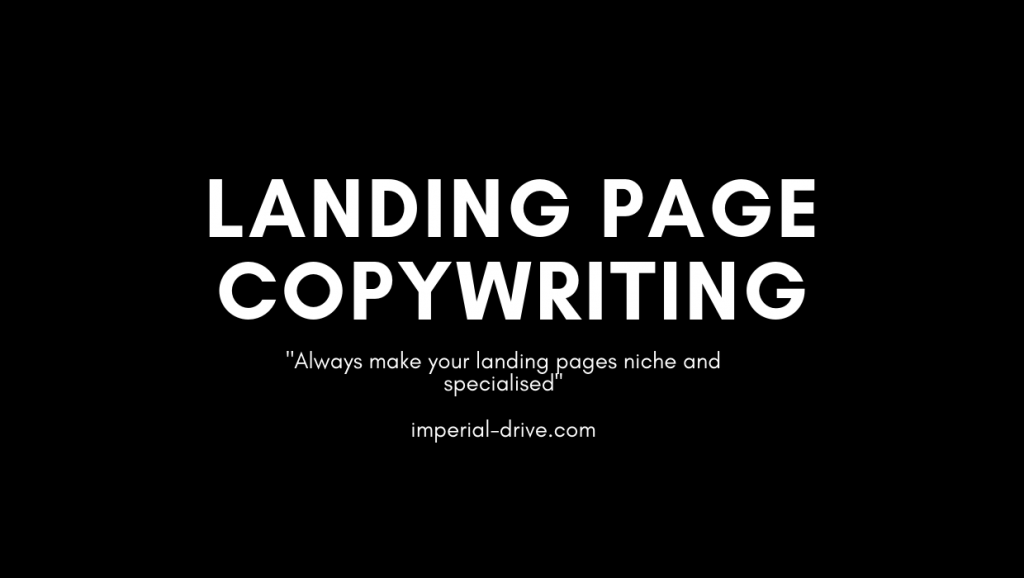 Women's handbags is a lucrative segment of the fashion & beauty market. Whether it is high end designer bands from Chanel and Louis Vuitton to high street versions from Zara, women have shown time and time again that they are ready to spend hard-earned money on handbags and leather accessories. For the purpose of this example, let's say you are trying to sell a handbag that looks like this one below: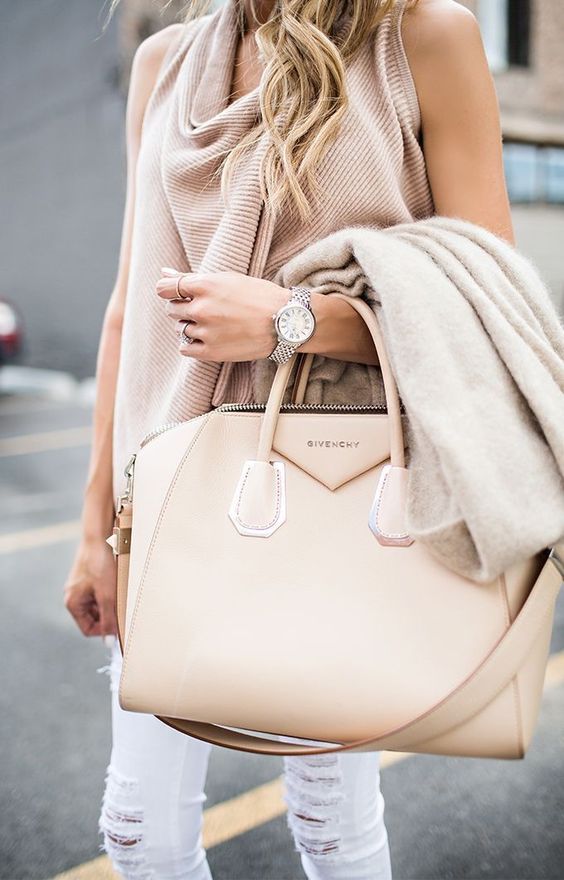 Your first question should be – who are the customers for this handbag? Women is too broad. What type of women would want to purchase it and will they be ready to spend money on purchasing it online? Remember not all women are handbag aficionados and likewise there are different types of bags for different reasons. Luxury brands like Chanel are lucky because they are riding on decades of hard work that was done before in order to build a brand that matters. If you are trying to grow your e-commerce business and you sell handbags, you need to understand who your target demographic is before you start any paid traffic or PPC campaigns. If I was advising a client, I would highlight to them that the target market for this handbag would probably be women from 25 to 45 who are career women and are looking for a handbag that can go from 'day to night' meaning it can be used as a work handbag but they can also wear it at night when out with friends or colleagues. Once you know your demographic, you can start writing the landing page that attracts them.
Even if you are not in the fashion e-commerce space, you can use this demographic tip for your business. The take away questions to ask when you are brainstorming landing page creation is who is my demographic?
Step 2 – Brainstorm your landing page creation with pen and paper
Every executive has their own method. Whether you are creating landing pages for your agency or for your own business, you should start brainstorming creation with paper over doing it on digital. Writing ideas down on a piece of paper helps you flesh them out better instead of trying to do it off the top of your head.
When I am creating content for clients, I like to take a piece of A2 sized paper and I start brainstorming what the goal is for the campaign and what the client wants to achieve. Around this, I focus on 3 core elements for landing pages if I am doing a landing page project:
Landing Page Design: What the landing page will look like, how the graphics interact with the copy and whether the client wants a template or a custom landing page designed.
Landing Page Copywriting Headlines: This includes what are the main headlines for the landing page and how much copy will be included on each landing page.
Landing Page Calls-To-Action: This mainly deals with what are the best calls to action that don't feature clichéd CTAs such as 'Sign Up'.
I like using pen and paper to flesh out landing page copywriting because that is where the best results come from. You might decide doing it on your computer is best. Whichever way works for you, make sure that you spend some time planning and brainstorming how you landing page will look and how the content will perform with your graphics.
Step 3 – Create an A/B test for your first attempt at creating a landing page with 2 different headlines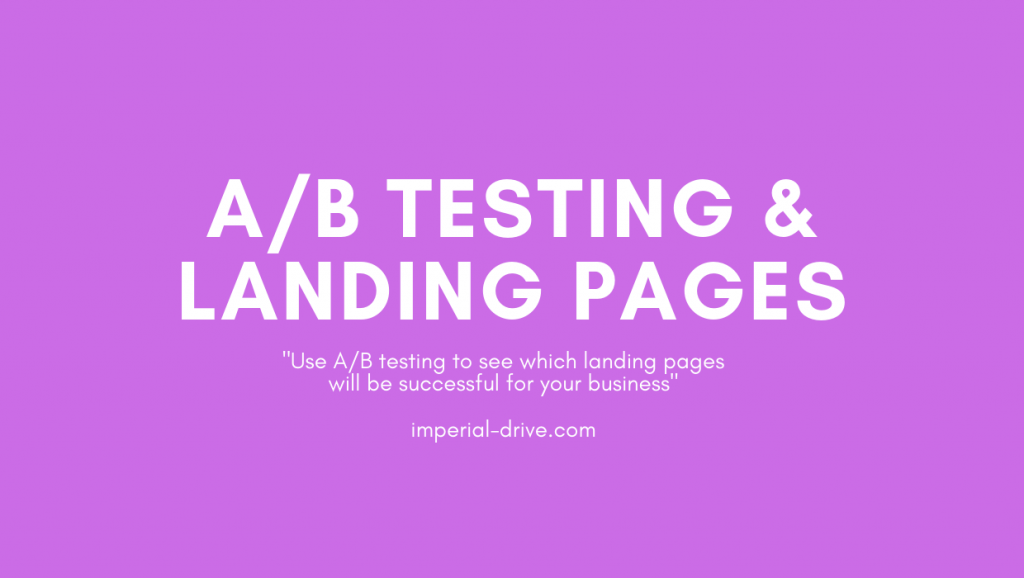 A/B testing is the secret sauce of successful PPC campaigns especially when landing pages are involved. You don't need to use any software. You simply create 2 landing pages that you will test across paid search (known as Search Engine Marketing or SEM) and paid social which is part of PPC.
To continue with my illustration, if I was running a paid campaign for a fashion e-commerce client, I would create 2 separate headlines to promote their handbags. The 2 headlines would look something like this:
Get your luxe look without the price tag – Stylish Handbags that don't break the bank
10% off all fashion handbags for new customers – get your bag today before the offer ends!
The first headline can be Test A and the second headline can be Test B. As you can see Test A's headline is more focused on convincing the consumer about the integrity of the product, while Test B's headline is more promotional and focus on direct sales. Test A's headline would work for a landing page campaign where you want to collect emails of potential handbag shoppers to put them in a funnel whereas Test B's headline would work better
You should do you A/B test with the same budget for each test and the amount of clicks/conversions you get across SEM and paid social will show you which headline works best for your landing page.
Step 4 – Write the landing page copy itself
Writing landing page copy sounds easy but it isn't. You might be super passionate and excited about your business or brands that you are working on but many consumers are just carrying on about their day without a care for what you are doing. This sounds intense but it is true. You need to understand you are up against tonnes of landing pages in the same niche as you so in order to stand out the copywriting needs to be done properly. Focus on the headline first, the body text and then the call to action itself.
Your body copy can be promotional, or you could decide to go for a more relaxed branded approach to your landing page. Think like a consumer when you are writing your landing page and keep your passion out of the page. Think what does a consumer need in order to buy your product or service? They need to be convinced that it works, it will help them and that they can afford it. Infuse these 3 elements into your landing page copy in order to stoke the fire of desire for your products and services.
Step 5 – Have an excellent call to action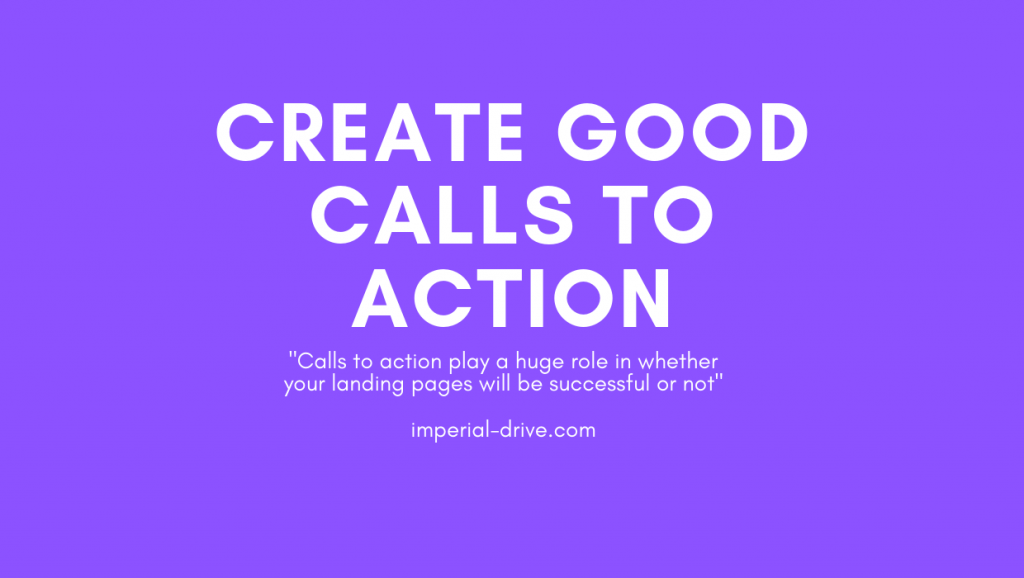 The final part of your landing page is you need to have a call to action that is integrated with your lead generation goal in the landing page. For example, a B2B company might need a name and email to be filled within a form on the landing page. Your calls to action for B2B will be different from B2C so you can consider using phrases such as 'Enquire Today', 'Learn More Here', 'Yes I Want More' or other phrases to that effect.
For B2C landing pages, you should use phrases that talk to the person as if your brand is a person not just a corporate entity. At the end of your landing page, you can say 'Yes Send Me Sunglasses' or 'Get It Today' instead of just using 'Buy'.
Calls to action play a huge role in whether your landing pages will be successful or not. If you write CTAs that do not go well with your landing page, you will not get conversions. Use A/B testing with CTAs to see the ones that work well for your brands and businesses.
Bonus Tip – Optimise landing page copywriting for mobile
Ensure that your copy is compelling and energising to read if you want to convince B2C visitors to purchase your products. B2B landing pages should be thoughtful and concise in order to increase lead generation. Think about how your landing pages will on mobile because a lot of web visitors will stumble across your landing page via mobile. It should be fast to load and easy to read on mobile especially Android phones. For optimisation ideas, let me know if you want a post on that as well.
Landing pages are currency in our digital world that is always constantly changing and evolving. To put your business in the right lane, you should create a landing page with amazing design and scintillating copy that inspires people to buy your products and services.
If you want more help creating & writing landing pages for PPC campaigns, let me know your questions or queries by emailing me at kagem [at] imperial-drive.com.